event
–DOMA Initiatives Breakfast Club
September 2019.
Invitation to share with Masyerin Nor (Domaine Architects) at DOMA Initiatives Breakfast Club on Aureole's commissioned design pieces for KLOE Hotel project.
DOMA Initiatives Breakfast Club is a monthly casual event organized by the DOMA Initiatives – an independent, non-profit Architecture Foundation. The monthly breakfast club invites speakers from different professional backgrounds to share their work, thoughts and journey.
domainitiatives.org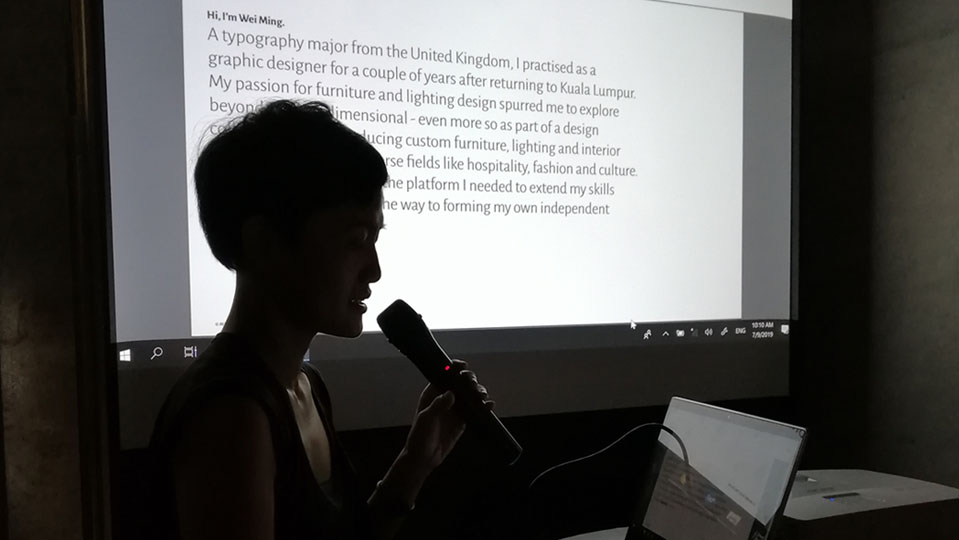 –Unsung Heros
May – July 2019
Galeri Petronas, KLCC
Kuala Lumpur
Aureole had the honour to showcase alongside with Domaine Architects in 'Unsung Heroes' exhibition for some commissioned design pieces for KLOE Hotel.
'Unsung Heroes' – An exhibition collaboration between Galeri Petronas and Malaysia Institure of Architects. The exhibition highlights the craft and contribution of 'heroes' in building an architectural vision that centres the unity between the built environment and its surroundings. The term 'heroes' refers to those who play a critical albeit indirect role, from general workers, drafters, visual illustrators, designers, young architects, modellers, and photographers from the architecture industry.
galeripetronas.com.my